#6 of An Inspirational Series
***
I have been, or can be, if you click on a link and make a purchase, compensated via cash payment, gift or something else of value for qualifying purchases made from this website (at no extra cost for you.) Please read my full Affiliate Disclosure for more information.
***
There's still time to enter the 12 Days of Christmas Giveaway. The sooner you enter, the more chances you have to win.
***
The Amazing Benefits of Gratitude
***
"Expressions of gratitude promote health and healing for both ourselves and others. Regularly expressing gratitude helps to increase your energy levels, reduce stress, boost your immune system, balance your hormones and promote heart health."
~Christiane Northrup
As you can tell from Dr. Northrup's comment, gratitude is not only good for your attitude, but it also helps your physical body.
Gratitude helps us to see the good in people, events, information and everything else in our lives. The longer and more regularly that you practice gratitude, you will start to see the glass as half full instead of half empty. As time goes by, you start to feel better and accept the things that come your way.
The positive emotions that you gain from regular gratitude practice aids you in coping with daily stress. So many health issues today are linked to the stress in our lives.
Let your first thought each morning simply be, "Thank you."
A lot has been written about studies showing that gratitude helps you to feel happier and helps with depression and anxiety.
You begin to develop an optimistic outlook on life.
***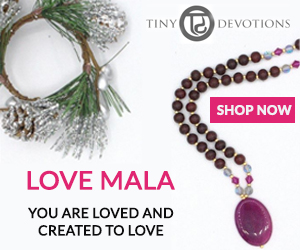 ***
It's almost hard to believe that something so seemingly simple as gratitude can have such a profound impact on your health.
In order to enjoy all the benefits that gratitude can provide, you will need it to become a habit in your life.
Try some of these things to make gratitude a habit.
One. Every morning, or night, write in your gratitude journal several things you are appreciative for that day.
Two. As you walk or drive, mentally make your gratitude list.
Three. Use affirmations to keep you focused.
Examples: I am abundantly blessed and grateful.
I am grateful for all the good in my life.
Four. Hang a gratitude sticky note on your mirror or your computer.
Look back over the benefits that Dr. Northrup listed at the beginning of this post.
– Increase your energy levels.
– Reduce stress.
– Boost your immune system.
– Balance your hormones.
– Promote heart health.
It sure sounds like a magic pill. The good news is you don't need a prescription.
Make gratitude a habit and reap the amazing benefits!

***
***
Related Reading – This post also covers the topic of Gratitude.
Choosing Joy Every Day
Be sure to sign up below for my monthly emails.
Gratitude and Joy delivered right to your inbox!
***
Rock Your Worth Intention Bands are wearable affirmations that help you disrupt negative thinking patterns and shift your mindset to more positive, loving and powerful thoughts.
You have the power to change your thoughts by setting positive intentions every day. Order yours today!
***